Health hazards and problems related to it are increasing day by day due to pollution and change in climatic conditions. So there are a lot of website health tips and applications with which solution can get to the patients or fitness freak people. ITSWS offers such website and designs by which people can easily find information about health.
ITSWS provides unique health and fitness applications that are replacing health experts, fitness trainers that monitors all activities like jogging, workout, yoga, exercise. We have added interactive graphics and buttons that appeal to the audience. We are getting a competitive advantage with the help of designers, technical website specialists, logo designers, content writers and developers who give their best in website designing.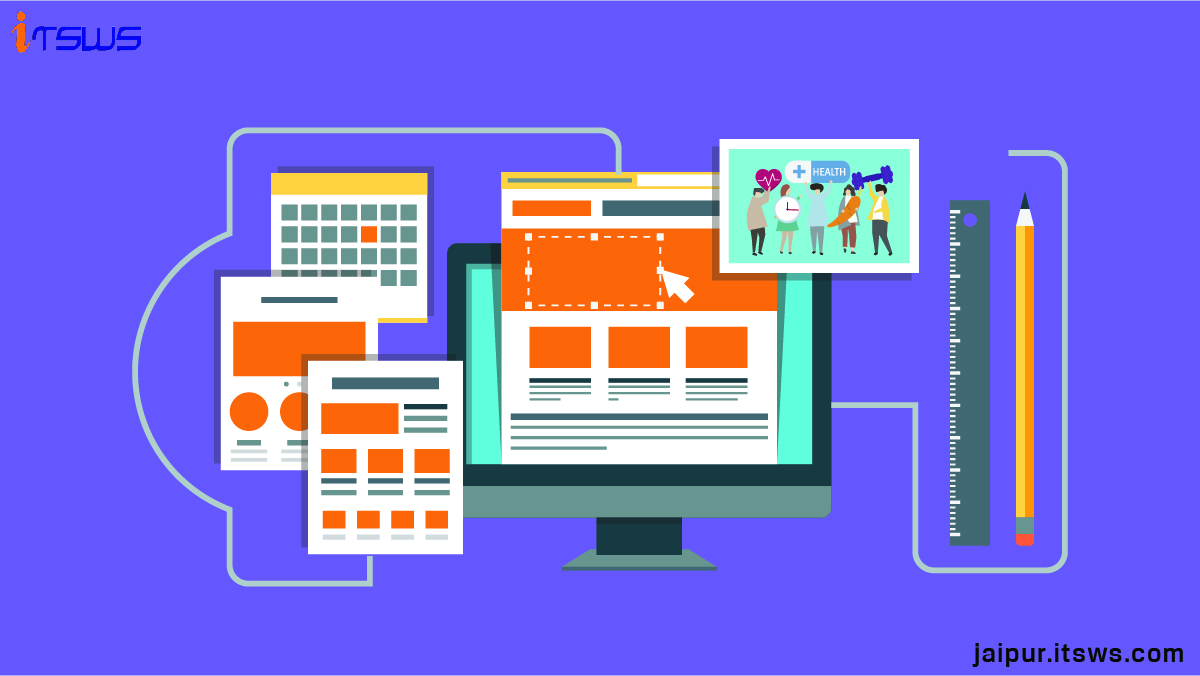 ITSWS makes the website user-friendly and search engine friendly as well. There is social media integration as well as increasing knowledge. We have a talented application designers team who make the website look and theme perfectly. Our website has an automated signup process. We help to generate leads from the website through our designs.
Our team uses the best quality designs that are liked by all. We update website designs and themes from time to time as required by the clients on demand. Our experienced graphic designers and website designers provide the visibility of the website in a consistent manner. We reach our customers with the full digital potential with the standard web designs for gym, fitness coaches and studios.
ITSWS provides customer access to our web designs and maximizes website traffic by visiting more customers. We focus on layout, typography, usability and other parameters required for the customers. We use flat designs, SVG, Vector images, PSD, Parallax, Minimal, Animated features to give the best look to websites.
We consider design flows with sound effects and animations that are easily navigable. The design patterns are well organized so that everything is easily navigable and understandable by all. Our UI/UX team is very talented who can work on every type of designs. We first prepare a good wireframe and sitemap for our website.
Our team creates pixel-perfect designs with fine clarity using industry standard tools. We emphasize on every health-related issues and develop designs that are understandable directly by looking at design only.